Arabic Calligraphy Clutch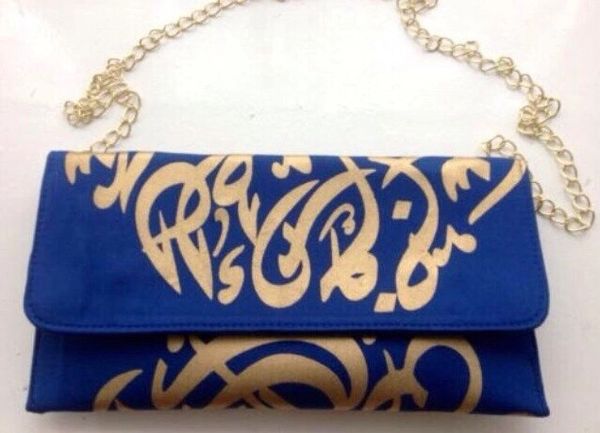 This piece of art is 100% hand made. It is shipped directly from Egypt and made for Once Upon A Eid, one piece at a time! This elegant, unique clutch is perfect for any occasion and would make the perfect gift! This clutch is made from beautiful velvet fabric that's covered with Arabic calligraphy.
Comes in Black and Blue.
~This item is made to order. Please allow 3-4 weeks~