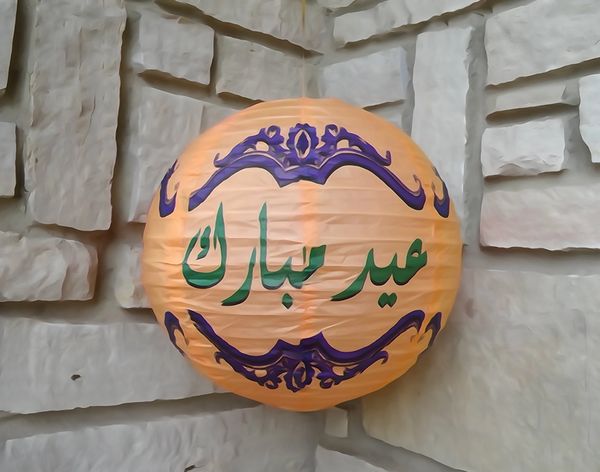 This multi color paper lantern is beautiful. This lantern is very large, it makes a bold statment in any home, mosque or school.
Each Lantern has Eid Mubarak written on it in Arabic and English with decorative moon and trim.

Stores flat for easy storage
Size is 12"
This lantern has no Light.