Giant Foil Gold Pinwheels For All Occasions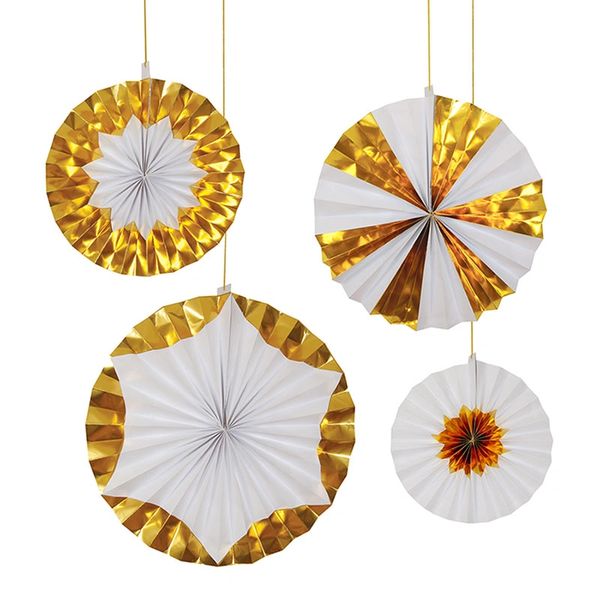 These amazing shimmering pinwheels will light up your party room at your Eid party or any celebration. The pinwheels come in different sizes from small to extra large, each embellished with extra shiny gold foil.
Each pack contains 4 pinwheels in 4 different sizes

The sizes in each pack measure: X-Large 2.5 ft, Large 2 ft, Medium 1.5 ft and Small 1 ft
Pack size 2" X 4" x 7"