Glittered Gold Balloon Kit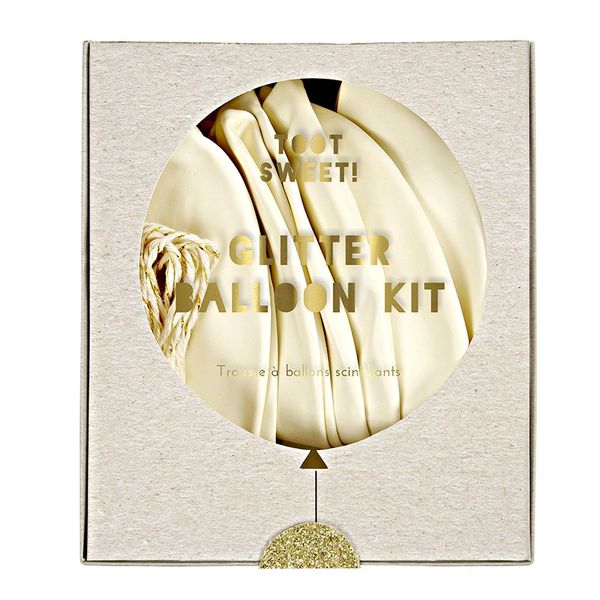 A stylish way to decorate your celebration! This glitter balloon kit features an assortment of white balloons together with shiny gold and paper streamers, sheets of glittered letter and star stickers that can be attached to the balloons. The kit also includes gold striped twine.
Pack contains 8 clear balloons, 2 crepe paper streamers, 2 gold mylar streamers, 8 lengths of twine
Pack size is 2" x 5" x 5"