Gold & Silver Confetti Balloon Kit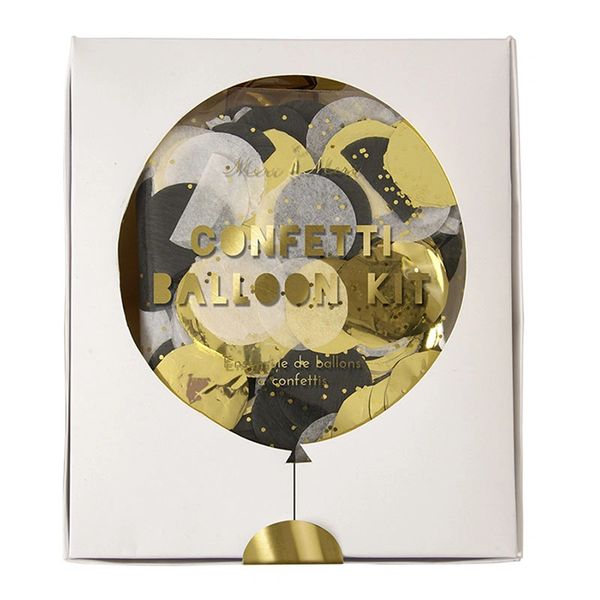 Create a sensation at your Eid party, anniversary, new years or any other celebration with this confetti balloon garland decoration kit. Fill each balloon with metallic gold & silver confetti, add crepe paper streamers and metallic ribbon garland to complete the effect.

Pack contains 8 clear balloons, metallic ribbon, crepe and streamers, metallic confetti, balloon clips and cardboard tube for filling the balloon.

Balloon diameter 18"
Pack size is 2" x 5" x 5"