Islamic Shape Cookie Cutters (Set of 5)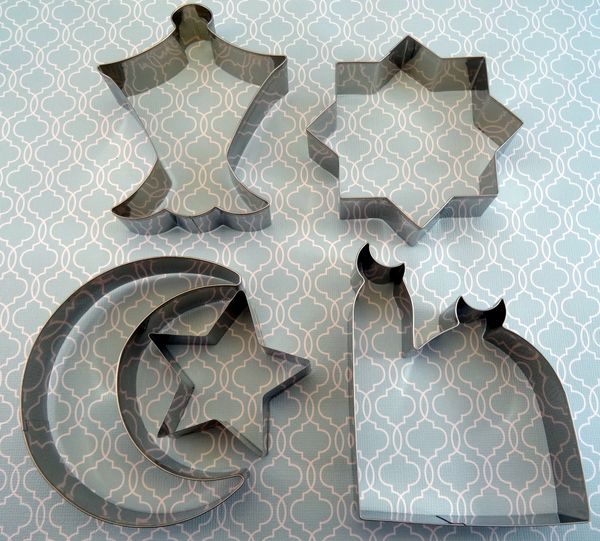 This Stainless Steel cookie cutter set features templates with deep blades and 1/3edges that deliver crisp shapes with little or no effort.
Further, you can use these templates to cut other types of items like cheese and play dough. These cutters are dishwasher-safe, and are easy to clean and maintain.
Each design is about 3.5" wide. Sold as a set of 5- Moon, star, mosque, Islamic star and Lantern/Fanoos.